Volunteer
Why Volunteer?
Connecting with The Ames Community and Communities Around the World.
Worldly Goods was founded in 1987 by Ames residents Holly and Larry Burkhalter. We wouldn't be here without their vision to bring Fair Trade to Ames or without the support the community has given us.
If you would like to volunteer with Worldly Goods please enter your email in the form below, contact the store at 515-233-4568 or email worldlygoods@isunet.net.
We have many volunteer opportunities at Worldly Goods. Volunteers operate the cash register from 11 am – 2 pm, 2 pm -5 pm, Thursdays 5 pm – 7 pm, and Sundays 1pm – 4pm. During the holidays we have additional weekday shifts of 5pm – 7pm.
We have volunteer committees:
Marketing– Help Worldly Goods plan their marketing and events
Display – Help keep the merchandise displays fresh and fun
Cleaning – Help dust and keep the store looking its bes
Some of Our Outreach Programs are:
Shopping Benefit Events
Would you like to raise some money for a non-profit organization, while supporting Fair Trade? Contact us and we will host an in-store sale for your group and donate up to 20% of sales to your organization.
House Parties, Fair Trade Style
We bring our store to your home and you invite your friends. We start off with an overview of Fair Trade, and then highlight specific products and share stories of artisans. We sell items to you and your guests, and we'll make a donation of up to 20% of the sales to the non-profit organization of your choice.
Educational Sessions
We are available to do a variety of presentations in different settings. We think that teaching about the benefits of Fair Trade can truly help build global understanding and peace.
VOLUNTEER BOARD MEMBERS
Merry Rankin, Board President
Undergraduate in General Business and Master of Science in Wildlife Biology both from Iowa State University.  Post graduate studies at the University of Queensland, University of Capetown and Northeastern University India Satellite Campus.
Director of Sustainability at Iowa State University and Sustainability Coordinator with the City of Ames
Sustainability is a culmination of three components, environmental, economic and social sustainability… being mindful of our current needs as well as the generations that follow us related to our natural world, our economy and our communities.  All of these come together to assure equitable, robust and accessible markets and livelihoods for individuals and communities throughout the world.  Serving as a Worldly Goods Board Member offers a unique opportunity to nurture, support and grow a more sustainable future for present and future generations throughout the world.
Stacey Brown, Vice-President/Secretary
Stacey is a current student in the Masters of Management Co-operatives and Credit Unions program at Saint Mary's University in Halifax, Nova Scotia.
Store Manager at Wheatsfield Cooperative, a natural foods grocery store in downtown Ames.
Stacey lives in Ames with her husband and seven year old son. Stacey is passionate about food, sustainability issues and social justice. She believes that cooperatives and fair trade are integral pieces to creating a better and more just world.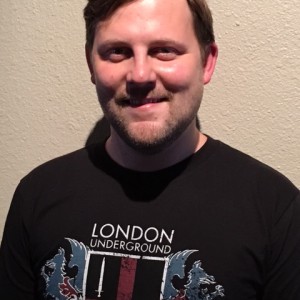 Jess Clyde is the owner of London Underground in Downtown Ames.  He has a Bachelors degree in Political Science and Sociology with a minor in Psychology from the Iowa State University.
Jess grew up in Ames and has been a supporter of Worldly Goods throughout the years. He is happy to be able to serve on the the Board of Directors for the store.  He is looking forward to guiding Worldly Goods and the Fair Trade business model.
Mindy has a Masters of Management Degree and a Bachelors of Science Degree in Human Services Management, both from the University of Phoenix.
Mindy has 20 plus years of customer service and operations experience, and is currently a Human Resources Specialist at Aureon HR located in West Des Moines.
Mindy resides here in Ames with her husband, and it very passionate about her local community and supporting non-profit organizations.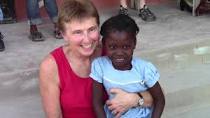 Jody Melcher, Board Member
Jody grew up in Des Moines and graduated from UNI.  She taught in Hampton and Nevada for a total of 32 years.
I volunteer at Worldly Goods because I believe in Fair Trade.  Helping people provide for their families and educate their children is very important.  It's the gift that gives twice.
Ann Hawkins, Treasurer
Ann works at Iowa State University as the Postdoc Officer in the Graduate College.
Education: Bachelor of Science from Northwest Missouri State University and a Graduate of the Rocky Mountain School of Photography Summer Intensive Program, Missoula Montana.
Ann has seen firsthand the positive impact of fair trade having assisted in several "sustainable development and the arts" study abroad programs in Panama.  She is also a supporter of think globally, act locally.